Some of the most influential people in history kept detailed journals of their lives. Those journals served two purposes: a permanent record for posterity, and cathartic release for the people writing them. Even if you don't think you need either, keeping a journal has great benefits you can enjoy immediately. Here's why you might want to sit down regularly to jot down your thoughts.
Even if you don't think there'll ever be a documentary that uses your journal for flavor commentary, there are plenty of reasons to keep one for yourself. Maybe you want to leave something behind for your children that tells your story and what you accomplished. Maybe you're more practical, and want a way to harness your creativity. Maybe you just want the cathartic release that comes with regular writing. Whatever it is, these are all great reasons. Let's look at each one, and why they matter so much.
Regular Writing has Mental Health Benefits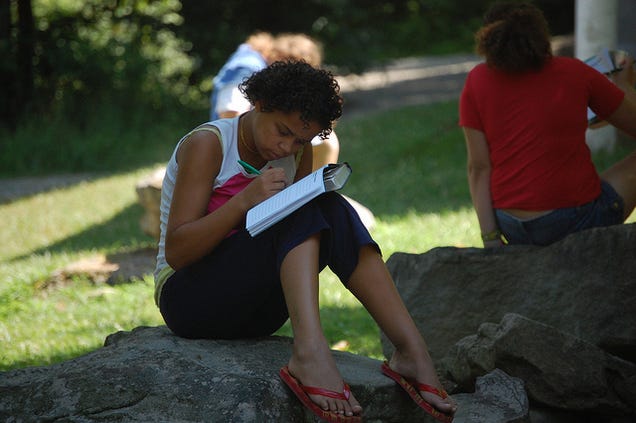 Writing can do wonders for your health. Beyond keeping your creative juices flowing—a separate topic we'll get to shortly—regular writing can give you a safe, cathartic release valve for the stresses of your daily life. We've discussed some of those mental and emotional benefits of writing before, from the angle of creative writing—but you don't have to write fiction to get them. For example, we've mentioned that keeping an awesomeness journal can do wonders for your self-esters. Not only does regular writing make you feel good, it helps you re-live the events you experienced in a safe environment where you can process them without fear or stress.